We reach thousands of children, youth and adults every year through our facilities and programs, supporting our local community with a range of services that assist in enhancing overall health and wellness, from memberships and personal conditioning to testing and community programs. Our success is driven by a partnership approach and a belief that we can do more when we work together.
How we help
Funded Programming
We believe in providing opportunity and access to physical literacy-enriched programming for everyone, including socio-economically disadvantaged community members, which is why we provide the SportStart Grant and free programming through community centres, schools and beyond.
Adapted Programs
We're proud to adapt any program to any individual and, with our partners, we also offer five programs per program season that are adapted to specific needs. These programs ensure access to inclusive, quality programming for roughly 25 people each, 42 weeks of the year.
Free-To-Try Festivals
We host the annual (free!) Family Sport & Recreation Festival, providing access for families and individuals to try new sports and activities. An educational tool, the Festival ultimately supports active living, reaching at least 1,400 community members every year.
Physical Literacy Leadership
120 individuals from the local sport, health, recreation and education sectors attended our first Victoria Physical Literacy Symposium, a platform for engaging all sectors in understanding and delivering physical literacy-enriched programming for healthy children. Our leaders present provincially and nationally on physical literacy.
Performance Athletes and Sports
PISE supports the training and education needs of performance pathway athletes and teams in the South Vancouver Island Region (SVIR).
No-Cost Facility Access
In an effort to support all of our community members, we offer no-cost or subsidized memberships to students of the Camosun Centre for Sport and Exercise Education, members of the Victoria Wheelchair Sports Association, and athletes of the Canadian Sport Institute Pacific.
Our Impact in 2017
4,500 children participated in our physical literacy programs at PISE, community centres and in school

106 teachers participated in our teacher mentorship and physical education programs

9 adapted physical literacy programs were provided for kids with different abilities

90 partnerships with other organizations make our physical literacy work possible

40 individuals with a disability worked with our Strength & Conditioning coaches
Working Together
PISE works collaboratively with partners to deliver results and benefits in all we do. We are also a part of the collaborative impact initiatives below.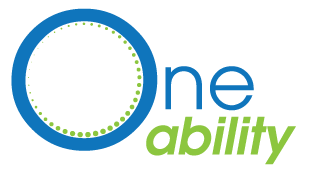 One Ability
OneAbility is a collaborative impact group of community partners that aims to provide leadership to enhance the adapted sport and physical activity landscape. Employing a collective impact model, OneAbility has the potential to strengthen and improve programs, build capacity and raise awareness.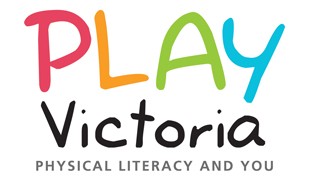 PLAY Group Victoria
PLAY(Physical Literacy and You) Victoria is a collaborative impact group of community partners that aims to provide leadership to enhance physical literacy development. Partners from Sport, Health, Recreation and Education work together to provide more opportunity, strengthen and improve programs, build capacity and raise awareness.