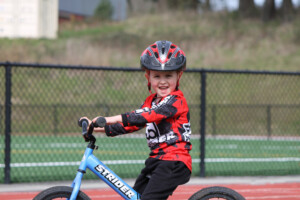 PISE's cycling camps return this summer, and they're not one to miss. Young cyclers of all experience levels and abilities are welcome. Our goal is to instill confidence in campers, whether through learning a new dismount, comfortably riding an adapted bicycle, or riding without training wheels for the first time.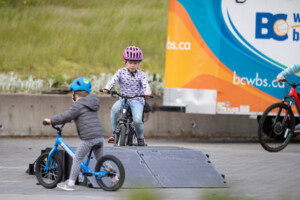 Camps build on cycling basics that translate to any skill level, focusing on Attention, Balance, and Control. Skills taught include braking, stance, one-handed riding, and mounting/dismounting. Our cycling camps offer an opportunity to develop confidence in all movement skills, with a variety of activities such as wheelchair sports or utilizing the 400m track and newly upgraded turf field.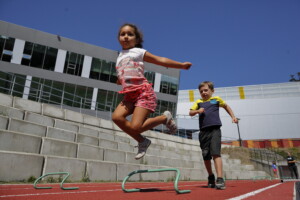 Each week is different, even if your child takes the same camp multiple times. Camp leaders excel at adapting activities to each camper, meaning your child will continue to be challenged in new ways, further building on their skills and confidence.
There are a limited number of bikes available to rent for camp. For more information or to inquire about renting, please contact play@pise.ca.