Choose your coach!
Our certified coaches are ready to help you reach your fitness goals. Each of our Coaches have an abundance of experience, and ensure that you get the best results from your workouts by producing fitness programs that are customized to meet your needs and goals. All coaches are CSEP-CEP certified.
View our program pricing here.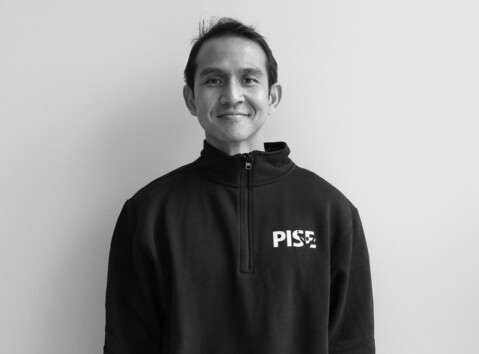 Dimas Adiputranto
Credentials: 
M.Sc. Kinesiology
B.A. Physical Education
REPs Certificate III in Personal Training
Certified TRX® Suspension Training
Certified TRX® Functional Training
Certified Standard First Aid & CPR/AED Level C
Hailing originally from the island of Bali, Indonesia, Dimas grew up with endless exposure to the heady tropical beauty before moving halfway across the world and making Vancouver Island home. He received a degree in physical education from Loughborough University in the United Kingdom, followed by a personal training certification from the New Zealand Institute of Sport and a master's degree in kinesiology from the University of Victoria. He has gone on to do work with different populations at various organizations, schools, and sport and wellness clubs in the UK, New Zealand, Taiwan, Bali, and Canada. Throughout this journey, he has dedicated himself to understanding ways to increase clients' overall quality of life using his knowledge and experience, creating a comprehensive approach that incorporates physical activity promotion and mental health advocacy.
A lifelong martial arts practitioner and a devotee of the "movement is medicine" mantra, he also lays great emphasis on corrective exercise, mobility, flexibility, and the movement quality. Combining all these different components in a way that is easy to understand and manageable within his clients' needs and circumstances are keys to extend longevity. They can also prevent and even treat disease – which in turn he believes is going to contribute to a happier and healthier life.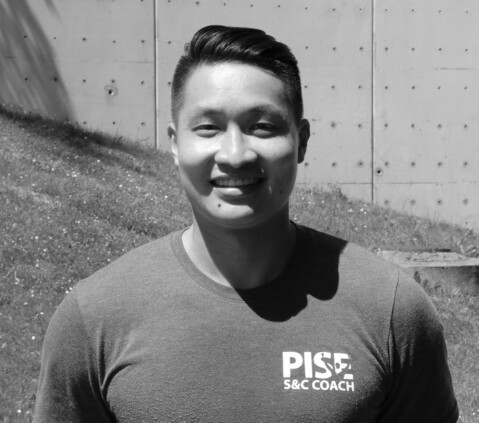 Lem Lau
Credentials: 
CAT(C)
BAET
BHK
CSEP-CPT
Bio coming soon!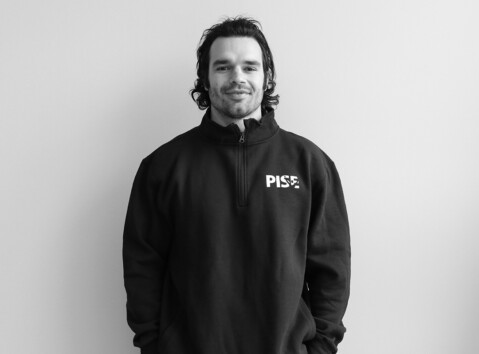 Mark Kopij
Credentials:
BKin
ESHP GC
CSEP-CEP
Mark is a first year graduate student at the University of Victoria specializing in Coaching Studies. New to the west coast Mark recently moved from Ontario to British Columbia. Growing up Mark always enjoyed being active, exercising and he competed in multiple sports. Now Mark continues to stay active through playing sports, training and exploring the island. He has been working as a strength and conditioning coach and personal trainer for the past few years. Mark has worked with clients spanning all ages and skill levels comprising nearly every sport including professional athletes. Mark enjoys playing football, handball, basketball, and hiking!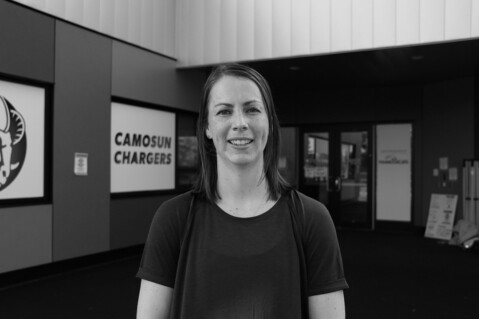 Kiersten McLeod
Credentials: 
BAET
CAT(C)
CSEP-CEP
CSCS
Kiersten began her love for athletics and fitness and an early age, getting involved competitively with soccer and track and field. She played soccer competitively for 7 years on her Comox Valley youth team, and competed track and field in the sprinting events for 5 years. Kiersten completed her Bachelor of Athletic and Exercise Therapy, and became a certified Athletic Therapist in 2015. Through her schooling she has also gained certifications as a Certified Strength and Conditioning Specialist, and Certified Exercise Physiologist. Kiersten works within many of areas at PISE, and currently enjoys her work within the adaptive strength and conditioning/therapy Kiersten Mcleod field
Tara Makrigiannis
Credentials:
CSEP-CPT
Tara is a Certified Personal Trainer and is finishing up her 4th year of studies and plans to graduate in June with a bachelor's degree in Athletic and Exercise Therapy. She has a passion for Strength and Conditioning through her many years of participating in sport. Tara strives to provide a fun and friendly environment for her clients, creating and facilitating fundamental programs that contribute to their development plans and goals whilst providing them with the tools to aid in injury prevention and health education.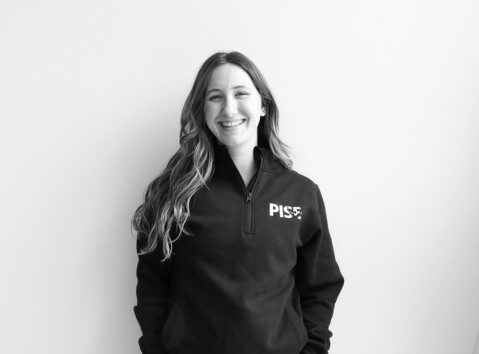 Allison Percy
Credentials:
NSCA-CSCS Candidate
Allie is a graduate from Camosun College's Bachelor of Sports and Fitness Leadership with specialized focus on exercise & wellness. This experience throughout her degree has helped Allie realize her passion for educating people in physical literacy, sport performance, and overall well being which she plans to bring with her as she pursues a Master's degree in Physiotherapy. Allie is also involved with PISE's physical literacy team allowing her to play and learn with youth populations. Since Allie can remember, sports and staying active have been an integral part of her life. At the age of 4, she was diagnosed with Type 1 Diabetes and had to balance between managing the disease while also trying to perform at a high level. She swam competitively with Island Swimming for close to 10 years, and after leaving swimming, she turned her passion for fitness to rowing, hiking/backpacking, climbing, cycling, and weightlifting. Allie aspires to become a part of a support system for athletes to perform their best, regardless of ability and believes exercise is a chance to play on a daily basis.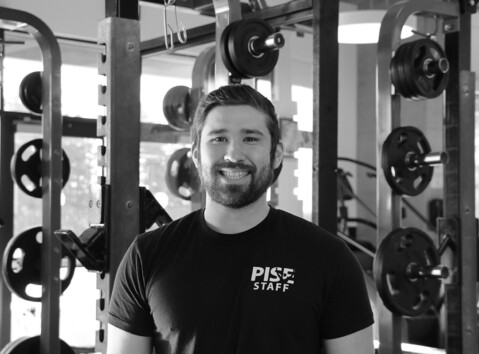 Matthew Gordon
Credentials:
CSEP-CPT
Matt was born and raised in Campbell River, where he spent most of his time in the outdoors. He up grew doing many different activities such as camping, hiking, fishing, and playing a wide variety of sports. Including; lacrosse, baseball, hockey, and soccer. Matt moved to Victoria in 2016 to attend Camosun College in the Bachelor of Exercise and Wellness (BSFL) Program. Partway through his pursuit for his degree, he completed his Canadian Society for Exercise Physiology Certified Personal Trainer (CSEP-CPT) certification to help others achieve their fitness goals. He has been involved in many different programs such as Strength and Conditioning for 55+, Youth Intro to Strength and Conditioning, and Intro to Strength and Conditioning. Matt has also helped coach some high-performance programs.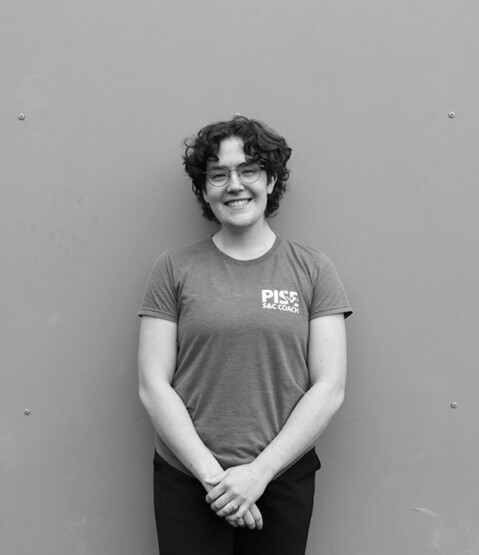 Sage Romses
Credentials:
MEd Coaching
ISSA-CPT
NCCP-Gymnastics Level 1
Sage graduated with a Master's in Coaching Studies at the University of Victoria and her Bachelor's in Science and Kinesiology at the University of New Brunswick. She has been a Strength Coach since 2019, working with clients from student and youth athletes, to 55+ and everything in between. Sage has a background in gymnastics and dance and is passionate about helping people understand their body and educating others around movement and physical literacy. As a member of the queer community, Sage advocates for 2SLGBTQIA+ folks and is working towards creating a safe space for all people to enjoy the benefits of exercise. In her spare time, Sage enjoys activities such as painting, hiking, and baking, and is consistently pursuing new and different ways to get active.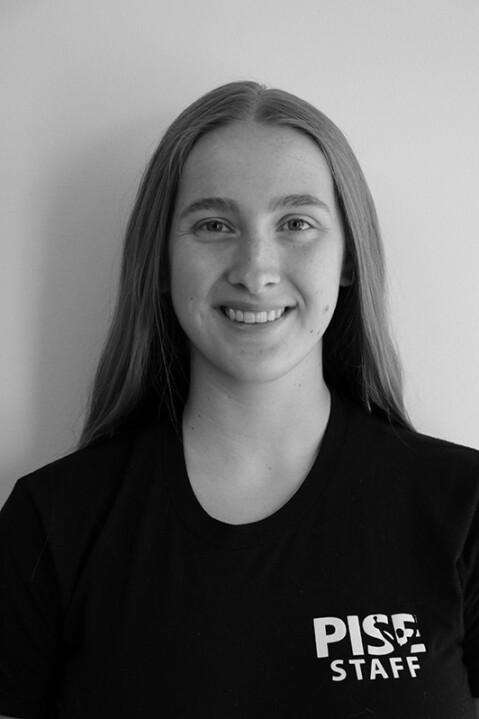 Nichola Kennell
Credentials:
BSFL
CSEP
BCRPA
CPR-C
Nichola has been a part of the PISE team since 2015 as a fitness attendant and has recently transitioned into coaching PISE group fitness classes at the beginning of 2017. Sports and activity have always been a part of her life and will continue to be. Through her many years of competing, she has competed in the BC Summer Games in 2008, was the alternate athlete for the Canada Summer Games and competed as high as Junior Elite in triathlon. By the end of her 3 years of eligibility, she had finished 11th, then continued racing as an age grouper in local races for running and triathlon. The passion for outdoor recreation and healthy lifestyles has grown as she continued into Camosun College`s program. In June 2017 she graduated from the Bachelor of Sport and Fitness Leadership with a specialization in Exercise and Wellness. Nichola believes in keeping sports and exercising fun, and that everyone has the ability to be active and find why they love to move. Nichola hold certifications from CSEP as a Certified Personal Trainer, BCRPA in Weight Training, First-aid CPR-C, and a Spin Certification.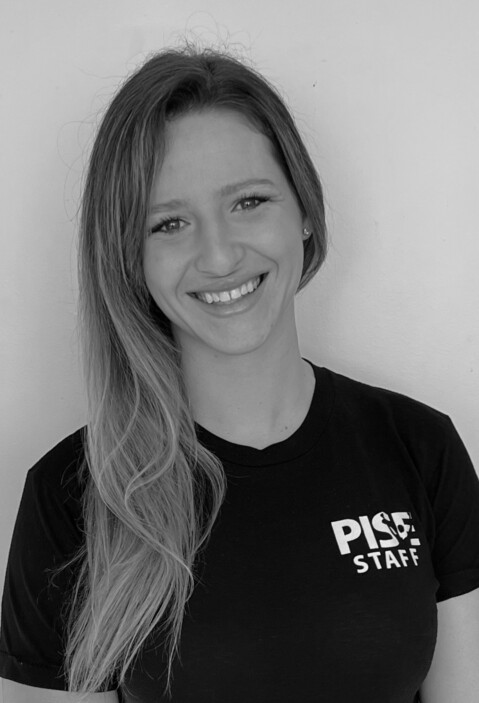 Britney Bijold
Credentials:
CSEP-CPT
BCAK
BSFL – ExWell
Britney is an upbeat energetic individual who grew up participating in a variety of sports and activities which developed her passion for fitness and further led her to pursue a degree in Sports and Fitness Leadership. Britney enjoys working with a range of clients no matter the age whether that be recovering from injury or general fitness. She hopes to share her passion for living an active lifestyle by developing the same enthusiasm for healthy living in others. Britney is interested in volleyball, dance, and basketball!