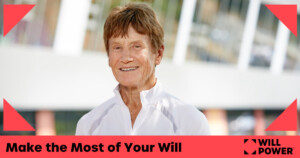 Throughout her life and career, Liz Ashton has always made physical fitness and literacy a priority; a priority that has turned into her legacy.
Liz was one of the founding partners of PISE, back when it first started in 2008. At the time, Liz was serving as the president of Camosun College and was bringing her storied history in the world of sport to her position, as she worked to elevate a college that didn't even have a gym at the time to a worldclass athletics destination.
"We thought you know, we don't want to just build a gym," she said. "We wanted to combine sport education, high-performance sport, community programming, and sport research under one roof."
To bring the dream of PISE to life required an incredible amount of work, but Liz and her collaborators were up to the challenge. They built relationships and developed partnerships with organizations such as the Canadian Sport Institute Pacific and 94 Forward. They sought government and public sector funding, including generous support from the Alex Campbell Family and Hudson's Bay Company. They shared their passion for their vision and inspired others to join them in their pursuit.
And when their vision of an all-encompassing sport and physical education facility came to fruition in 2008, they had achieved their goal.
But Liz's passion for sport and recreation started long before the idea of PISE was ever dreamed up. A former Olympic athlete herself, representing the Canadian Equestrian Team at the 1976, 1980 and 1984 Olympic Games, Liz has long believed in the importance of physical activity and literacy. In fact, she describes her two lifelong passions as fitness and education.
"Education has to be one of the most valuable things you can get involved with," she said. "And fitness and recreation have always been central to my life."
Liz retired from her position as president shortly after the opening of PISE, but her love for and belief in the vision of PISE has kept her close ever since. She served on the Board of Directors for a time and has made sure to always stay in touch with the organization and CEO Robert Bettauer.
Since its inception, Liz said she has taken great pride in seeing how the original vision of PISE has continued and expanded since its opening. Of its original intentions, Liz sees the community programming and outreach as having grown the most from humble beginnings, something she has been delighted to see. She has been especially proud to see how PISE is able to reach and support people of all levels of physical abilities and provide a place where everyone can feel included.
"What the management team has done there is incredible," Liz said. "They provide a place where kids from any age can learn physical literacy and be able to enrich their lives, no matter any barriers they may face."
In addition to her work with PISE and her role as champion for the organization, Liz also continues to generously support PISE financially as she continues to build her legacy.
"Support from donors is incredibly important, to be able to keep going with the kind of programs that they have and to be able to renew the infrastructure," she said. "You couldn't find a better organization to contribute to, in terms of the current vision, the wonderful management team, and just the amazing work they're doing for our community."
One of the most effective ways to help support the work of PISE is through a donation via a Will. Contributing to a beloved charity or cause by way of a Will is a growing trend among Canadians. This is why PISE has teamed up with Will Power, a national campaign encouraging Canadians to leave a legacy through a gift left as part of their estate.
The idea is simple: by leaving even a small percentage of your estate as a charitable donation, a person can ensure their generosity will continue to support the causes they care about, all while still supporting their loved ones.
Will Power makes this easy by connecting Canadians with the resources they need to make their decision to support a charity and put their plan into action. PISE is proud to partner with Will Power and would encourage anyone interested in learning more about how they can use the power of their Will to make a difference to visit the PISE Will Power webpage.
Whatever way you choose to show your love for PISE, know that your support makes an enormous impact and helps keep alive the vision and legacy of Liz Ashton and all the others who made PISE what it is today.
"It allows it to be what it is:" said Liz. "A gem for the whole Greater Victoria community."