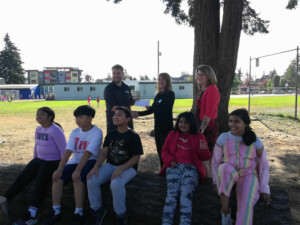 PISE has initiated a proof-of-concept program in collaboration with Ruth King Elementary School and Spencer Middle School called the Let Grow Play Club. The Play Club offers a 2 hour 'recess' for Ruth King Elementary students during the afterschool hours on the school site, aiming to fill a gap in childcare services during this time.
Afterschool programs are available throughout the week at Ruth King, but a gap exists on Friday afternoons. This causes difficulty for working parents to find suitable care options for their children. That's where we come in. The Play Club is a 10-week proof-of-concept project where Spencer Middle School students and PISE staff hold a supervised 'recess' for the elementary school students. Closing the afterschool care gap on Fridays with Ruth King Elementary, and building physical literacy and leadership skills from K-8!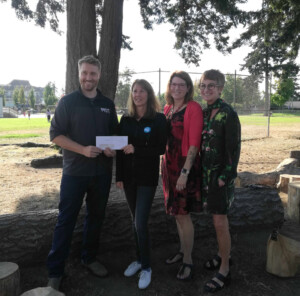 With receiving a $3000 grant from the City of Langford, we are able to run this program with a fee of $10 for the entire 10 weeks (just $1 a week) for families. If any family is unable to contribute this amount, we are able to cover that cost.
 How does it work? 
PISE staff meet the students from Spencer Middle School and walk the short trip down to Ruth King Elementary School. The PISE staff set the expectations for the group, and the fun begins! Middle school students (currently 40 in the program) learn how to initiate activities with the 75 elementary school students. It can be anything; starting games, leading them to the playground, pushing them on the swings or a classic game of tag.
This program aims to teach the older students leadership skills while they engage in multi-age play activities with younger children. It also aims to build the independence of the elementary school students by allowing them to make decisions, be responsible for their actions and problem solve any issues that arise.
This program would not have been possible without the funding from the City of Langford, and support from Vicki Ives, Principal of Ruth King Elementary and Cindy Andrews, Director of Community Partnerships, School District 62.