PISE's DRIVE program caters to Junior and Senior level rowers, providing sport-specific strength training to develop strength and power.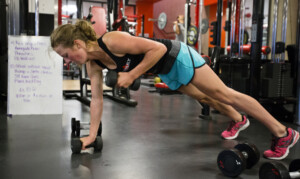 Designed around the high school season and Junior World Championships, DRIVE Junior targets high school rowers, improving performance on the water and developing the strength needed for this demanding sport. DRIVE Senior promotes performance and strength while taking into consideration the different needs of this demographic.
After retiring from elite sport (Rowing Canada), S&C Coach Lindsay Lynk noticed the exceptional work ethic and the lack of a formalized training program for local rowers. Lindsay's first hand knowledge of the value of strength training with keeping injuries at bay and improving performance shows in her programming, which includes movements like cleans, deadlifts, squats, and variations of barbell and dumbbell work engineered to improve strength and performance.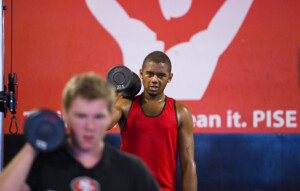 At the first session, participants are greeted by their Coach and group, introduced to the warm up and strength training exercises. The first session is never intimidating, with two different programs within your group: one for new additions and one for returning participants. All abilities are welcome and we are happy to work with your physio/AT to ensure training aligns with injury recovery processes. Participants can expect to become more proficient in strength training, stronger overall, and to have FUN!
Is this something you'd be interested in? Join our September-December session!